The Beginning of Your New Life in German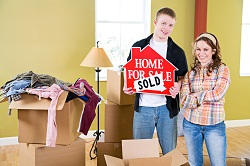 Moving to a new home that's just across the street can be difficult but what happens if you are relocating abroad? Usually, you will have to contend with many things such as packing, planning, heavy lifting and more. However, you don't want to think about all of this because your relocation should be a fun and enjoyable experience that allows you to take your life in a new direction and transitioning from the UK to Germany is a big step that can mean nothing will ever be the same. The process can be tough and time consuming but with a little help you can enjoy yourself and look forward to your new life. Removals to Germany is an expert removal firm who has been operating for over ten years and can help with the changeover between your new addresses. Call us now on 020 8746 9648 and read on what Germany can do for you and how we can help make you move a success.

Normally, you would look forward to a new home that is bigger, with more space for your family and you possessions and you may be making the switch so that you can add new facilities and rooms to your homestead, such as office, nursery, garage, garden, attic, basement and more. It can mean that you want to be closer to your friends and family or important facilities such as schools, shops, transport hubs, hospitals, restaurants, banks, etc. If you are changing the location of your business then you can be closer to your customers or clients, and create room to expand. These can apply no matter where you move, from the UK to Germany, you will be able to immerse yourself and experience a different way of life and start your existence anew.

Germany is the most populated country in the EU, with over 80 million people living here. It is one of the major powers of the world and well as one of the richest states, being the second largest exporter in the world and the third largest importer. It boasts a very high standard of living with its economy and universal health care system and is known for being the home to many prominent philosophers, musicians, scientists, inventors and more and is full of a rich culture and history. It has a mostly temperate seasonal climate and is covered with many arable and forest areas.

Culture plays a big part in Germany with thousands of libraries, museums and theatres scattered across the land. It is a leader in gender equality, disabled and homosexual rights and welcomes immigrants with open arms. There is a strong media influence with many films and television shows being provided and watched, and sport is immensely popular with all major sports being represented at national level. Cuisine is as varied as each region and restaurants here rank among as some of the most popular in the world. Germany is a leader in technology and science with many institutions dedicated to the study or advancement of both. The country is famed for people who have shaped and influenced the world in the past and present, such as Albert Einstein, Martin Luther, Marlene Dietrich, Karl Marx, Wolfgang Amadeus Mozart, Johann Sebastian Bach, Richard Wagner, Ludwig von Beethoven and many more.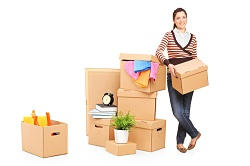 So how can we help with your move? It all begins when you phone us because our operators are standing by and they will be able to fill you in on everything you need to know. The procedure can be difficult so its best you learn as much as possible about what has to be done and we can tell you about each step, give you advice, tips guidance and answer all of your questions. If you think our help can be expensive then you'd be far from the truth, as our no commitment, absolutely free quotes will show.

Before we get involved its best that you have undertaken certain precautions and steps. Once you've settled on your new German address then you should visit the buildings serial times to acquaint yourself with it and make sure that everything is in order. Check if it has the facilities you need and if not, see if they can be installed. Explore the local area and ask the residents for their honest opinion about the vicinity. Learn where important place such as shops, hospitals, police stations, tar sport facilities, etc, are. Make sure that your job will be secure and finalised, as well as look into schools for children. It's advised that you check with customs just in case you have any items that may be prohibited and you should familiarise yourself with local laws. .

We can get involved by taking care of all the paperwork you will have to do because we are experienced with it and we know what has to be filled in and where it has to be sent. We can help you to register with local authorities and we have staff who speak German so nothing will be missed, mistaken or misinterpreted. Once all this is settled we can help you move all of your belongings abroad. We have many skilled and experienced removal experts who can handle all of your packing, taking every precaution that will ensure each it, will be safe and simple to transport. We can also remove furniture from the building with ease and transport it and your other goods to where you want them. We can ship them oversees and move them directly to your new address, where we unpack them and set things up for you. When you arrive in Germany we can transport you and any of your goods directly to your new home. It's also worth remembering that we have storage facilities in both countries at your disposal.

Removals to Germany can do a lot more than this so contact us today and we can kick start your new life in Germany.