Amazing House Removals To Germany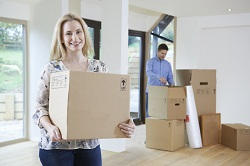 Here at Removals to Germany, we know that home removals are never something people look forward to, mainly due to all the work and stress that usually goes into it! No one can make the entire process of moving a breeze, especially if it's an international move to Germany, but we'll have everything to get it as close as possible! Our domestic removals are always carried out by highly trained professionals, and the prices we offer mean you'll always get the best value. Choose our company, and like most of our customers you'll be pleasantly surprised by how efficient, knowledgeable and friendly all of our employees are. To get more information or book your free estimate, call 020 8746 9648 today.
Moving House Made Simple
If you're planning a house relocation to Germany, it's obviously not going to be completely straightforward, but choosing the right house removals company can have a big positive impact. When you choose Removals to Germany for your home removals, we'll make sure it's the most flexible service you've ever had! Come to us for your domestic removals, and you'll never be forced to pay for unnecessary extras; a nasty trick used by a lot of other UK firms. As experts in moving house, we understand that everyone's needs are different, and will do everything we can to make sure you get a service that works for you. If you'd like to know more, call 020 8746 9648.
A Modern House Relocation Service
Our house removals have been in operation for years, and we've managed to stay both active and popular by adhering to a strict code of rules and conventions. One of the basic principles our company has always stuck to is the belief that a good company is one that keeps up with the times, and never lets itself sink below the standards of the competition! We have several people working for us around the clock, keeping track of removals industry news and drawing observations we can use to update our company. All of our staff are trained and experienced as is, but equipping them with modern technology makes them even better! Call us on 020 8746 9648 to find out more.
Professional Standards You Deserve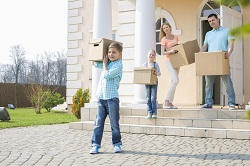 When you're planning an international move to Germany, even when you've taken every possible step in your organisation, you still may be fairly nervous about the whole thing. This is completely natural, seen as you're about to put loads of your personal property in the hands of strangers, sending it to a different country! To ease your mind a little, choose us and give the job to a truly professional company. Before any of our workers touch your possessions, they will have gone through a rigorous training process, ensuring they know how to minimise the risk of damage to any kind of item.
Where And When?
As part of our firm's dedication to flexibility, we'll always be able to shuffle things around to get your move close to your ideal time. We know the business inside and out, and understand how stressful it can be when you have to work around the parameters of a moving company who won't play fair! Whatever last-minute issues or decisions affect your relocation, we'll work with you, ensuring that your move doesn't feel like you're the one doing all the work! Whether there's a few extra items or you have to start moving at the crack of dawn, we'll be able to accommodate for it, getting you on your way quickly and easily.