Let Us Help With Your International Removals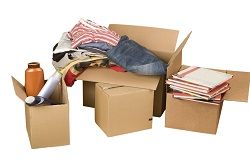 Sorting out movers for a normal domestic relocation can often be one complicated part of an even more complicated process. Moving within the UK is hard enough, but international removals to Germany are something else entirely! If you're looking for a removal company you know you can rely on, give us a call on 020 8746 9648. Removals to Germany has had years of experience helping people move to Germany, and in all that time we've never let our standards fall below those our customers have come to expect. We'll help you save money during your move too, offering the best possible international removal services for the lowest price. Whatever you need in your moving services, choose Removals to Germany!
International Movers With You In Mind
Moving from the UK to Germany is no easy task, and if you're planning this kind of move you're likely to be in a fairly unique set of circumstances. If you're getting tired of movers who simply don't keep your wants and needs in mind, give us a call and put an end to your losing streak! One of the things that makes our company so great is our flexibility, and capacity to fit all of our moving packages around the specific instructions of our customers. If you have a few specialist items which require a few extra precautions, don't hesitate to mention it and see what we can do! For more information, call 020 8746 9648.
Removal Services That Move With The Times
There are any number of things which have contributed to us becoming the highly respected moving services firm we are today, but many of it can be traced back to the principles we founded the company on. As experts in international removals, we know that a successful moving company needs to be well maintained and up-to-date on anything that changes in our particular niche. Choose our service, and you'll be amazed at how modern our resources are; from the initial planning stages all the way to the day of the move. Our staff are experienced and trained enough, but access to cutting-edge equipment adds a little cherry on the cake! To find out more, call 020 8746 9648.
International Moving Service From True Professionals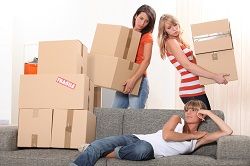 An international relocation to Germany, no matter how much preparation goes into it, is going to be a volatile and unpredictable task. There are so many things which need to be in place for this kind of move to go smoothly, and one tiny slip-up can often spell disaster! No one can guarantee a totally stress-free service, but putting your move in the hands of proven professionals can often remove a lot of risk from the equation. Anyone on our international moving teams will be trained meticulously, and only allowed on an official job once they've proven they know their niche inside and out. They'll do some great work, and also supply you with all kinds of useful information!
We'll Be There When You Need Us!
As mentioned before, one of the main things which has made our customers come back time and time again is our incredible flexibility. Though we'll follow your explicit instructions during the whole process, the details of your job won't matter with us, and we'll always have a team ready to do what you want, when you want it. Everyone's move is different, especially when it crosses international borders, and having a service ready when you are can be a huge help. Whether you need a whole house or just a room moved, in a year or tomorrow, we'll be able to help you out!