Our Services
The Services You Need For a Successful Relocation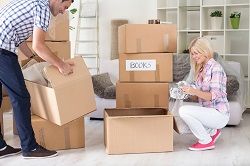 For every relocation to a new home or office, there are many jobs to be tackled. You must take all adequate precautions to prevent problems and delays. It's best that you create a to do list and a schedule so that you don't forget any step and there is enough time to do each. You still can't get into the actual work yet because you have to obtain all the materials and services you need, such as packing materials, transport and appropriate parking, storage facilities, additional help to carry things and more. Once this has all been completed you will be able to start your packing, which can take a while to do as you carefully wrap each object and place them into suitable obtainers. You will struggle removing the boxes and your furniture from the building and onto transport because it is very demanding and even possibly dangerous. This is all the more diffusely when you are moving abroad because you have to arrange shipping to Germany and then have it sent to our new address. Doing all this when you have many other things to do such as filling in forms, registering with authorities and inspecting your new abode and it's area, can seem impossible. That is why Removals to Germany exist because we have been helping people to transition from the UK to Germany for many years and we can assist you as soon as you call us on 020 8746 9648.

When you contact us, we can start to help you by giving you invaluable information and answering any questions you have. We will provide useful and priceless tips, guidance and advice that will make the process simpler. We will be eager to learn about your move because the more we know about what items need to be handled, where exactly you are moving from and too, etc, because it means that we give you the specific support you require. Price won't be an issue and our flexible, complimentary and commitment free quotes will prove this.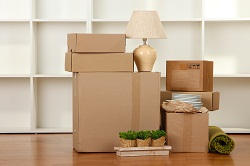 The first we provide to you is advice and information. Moving overseas can be major step in life and so you can't afford for things to go wrong. We'll ensure that you have checked your potential address several times so you know it's exactly what was advertised and contains everything you need. You should also inspect the area so you know here important facilities are and what it is like. Familiarising yourself with local laws and customs can be useful and prevent any problems. When this is settled, we will start doing more for you, such as helping you with paperwork and registering with authorise. We have much experience with such forms and so can guarantee they are filled out correctly and set to the right place.

The true work begins when we start to handle you belongings. Our team will carefully wrap and pack each item and take every provision to ensure they will be safe. We will remove everything with equal care and transport them where they are ended. We can ship them to Germany for you and have them all set up in your new home before you arrive. We have storage facilities in both the UK and Germany available if you need them. When you touchdown in your new country we can drive you directly to you new home/workplace and everything will be ready for you.

Removals to Germany can so much more for you so get in touch today on 020 8746 9648 to find out how our services can serve you.